"Man Versus Machine: Resisting Automation in Identity-Based Consumer Behaviour"

Automation is transforming many consumption domains, including everyday activities like cooking or driving, and recreational activities like fishing or cycling. Yet, little research in marketing has examined consumer preferences for automated products. Automation often provides obvious consumption benefits, but eight studies spanning a variety of product categories show that automation may not be desirable when identity motives are important drivers of consumption. Using both correlational and experimental designs, the findings demonstrate that individuals who strongly identify with a particular social category resist automated features when these features hinder the attribution of identity-relevant consumption outcomes to oneself. These findings have substantial theoretical implications for research on identity and on technology, as well as managerial implications for targeting, product innovation, and communication.



DATE, DAY
5 October 2017, Thursday

TIME
2:30p.m. – 4:00p.m.

VENUE
Executive Seminar Room 4 Block S3.1, B1-06,
Nanyang Avenue
Nanyang Technological University
Singapore 639798
About the Speaker:
Stefano Puntoni is a professor of marketing at the Rotterdam School of Management, Erasmus University. A former MSI Young Scholar and Marie Curie Fellow, his research on consumer decision-making examines issues related to technology, globalization, and identity and has appeared in the Journal of Consumer Research, Journal of Marketing Research, Management Science, Harvard Business Review, and other journals. He is a member of the editorial review board of several leading journals and a former chair of the Association for Consumer Research Conference. Stefano's teaching is in the areas of marketing strategy and brand management. He is the Academic Director of RSM's Marketing Management MSc and is active in executive education. The Financial Times named him a "Professor to Watch".

For more information, please contact us:
Institute on Asian Consumer Insight
Nanyang Technological University, Nanyang Business School,
50 Nanyang Avenue, Blk S4, level B4, Singapore 639798
Tel: +65 6790 4966
Email: aci-institute@ntu.edu.sg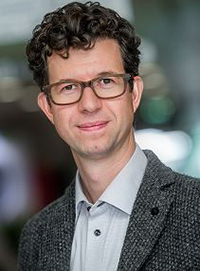 Stefano Puntoni
Professor of Marketing Department of Marketing Management
RSM - Rotterdam School of Management
Erasmus University Rotterdam