"The Future of Mass Customisation and what it means for Japanese Businesses"

Demand for mass customisation is a growing global trend, one that is particularly high in Asian markets. Mass customization systems offer consumers endless opportunities to personalize products that are unique and reflective of their style. This viable trend has been hailed as the future of selling products to consumers and has also been praised worldwide as the solution for diluted unique selling propositions. In fact, a recent article by the Economist Intelligence Unit described East Asia as the "global hotbed of mass-customisation demand".

While numerous studies have been done on American & European consumers and the reports highlighting the benefits of mass customization, such studies on Asian consumers remain untested. Given that this is an upward rising trend and a high potential growth opportunity for businesses, Japanese businesses should aim to deepen their understanding of Asian consumers and tap on this opportunity to venture and thrive in the various Asian markets.

However, before companies jump on the bandwagon to this new era of mass customisation, they need to understand the appeal and feasibility of mass customising a product, and how their brand can stand out from competitors who are also offering the same service. More importantly, it is crucial to adequately discern their desires, wishes and style preferences before introducing customizable goods for their customers. In addition, Asian consumers' experience of using mass customization can be distinct due to their unique motivations, worldviews, needs, and values.

This seminar will equip Japanese businesses on pertinent Asian consumer insight related to mass customization systems that target Asian consumers. The speaker will also share ideas and knowledge from cultural and consumer psychology. Combining the concepts, observations and insight, the speaker will also provide recommendations and actionable insight for companies to expand the opportunities to succeed in Asia with mass customisation.



DATE, DAY
16 May 2017, Tuesday

TIME
2:30p.m. – 4:30p.m.
(Registration commences from 2:00pm)

VENUE
Raffles City Convention
Centre
Orchard Room
Level 4
80 Bras Basah Road
Raffles City Shopping Centre Singapore 189560
About the Speaker:
Dr. Kenichi Ito is an Assistant Professor in the Division of Psychology at the School of Humanities and Social Sciences, Nanyang Technological University. Dr. Ito is also a Fellow at the Institute on Asian Consumer Insight.

He was born in Japan and trained as a Social and Cultural psychologist at the University of Alberta, Canada. He is interested in how culture influences various consumer behaviors such as variety seeking, innovation adoption, and social media. A part of his research is supported by research grant from ACI and the Ministry of Education.

For more information, please contact us:
Institute on Asian Consumer Insight
Nanyang Technological University, Nanyang Business School,
50 Nanyang Avenue, Blk S4, level B4, Singapore 639798
Tel: +65 6790 4966
Email: aci-institute@ntu.edu.sg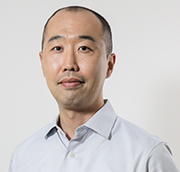 Kenichi Ito
Assistant Professor
Division of Psychology
College of Humanities, Arts, & Social Sciences
Nanyang Technological University