"Psychological Insights into the Customer Experience Journey"

Consumers are time-starved, strategic and goal-directed. Understanding what their needs are and how they go about satisfying their needs is the key to developing winning marketing strategies.
Behavioral research can offer valuable insights about the customer experience journey, starting with their motivation, through information search, preference formation, choice and finally loyalty.
In this Executive Seminar, Professor Angela Lee will discuss how our basic needs for survival may shape our consumption goals and influence how we engage with brands. Once a consumption goal is put in gear, consumers are in information search mode. However, their evaluations and brand choice decisions are not only influenced by what information they learn, but also by how they learn. The customer experience journey is also rich with feelings and emotions. But does putting consumers in a good mood always work? Or would sending them on a guilt trip be more effective?
Prof Lee will share about how consumers respond to emotions they experience along their experience journey and how their responses in turn impact decisions they make. While consumer preference is shaped both by thinking and feeling, yet preference does not necessarily drive choice.
Prof Lee will also offer examples of how choice architecture and heuristics may give rise to seemingly irrational or economically suboptimal decisions, and will close by discussing what drives brand loyalty and how loyal customers react when their brand is under siege.



DATE, DAY
7 September 2017, Thursday

TIME
2:30p.m. – 4:30p.m.
(Registration commences from 2:00pm)

VENUE
Crescent Ballroom
Four Seasons Hotel Singapore
190 Orchard Boulevard
Singapore 248646
About the Speaker:
Angela Lee is the Mechthild Esser Nemmers Professor of Marketing at the Kellogg School, Northwestern University.
Her expertise is in consumer learning, emotions and goals. Her publications appear in top marketing and psychology journals. She was the recipient of the 2006 Stanley Reiter Best Paper Award for her research on self-regulation and persuasion, and the 2002 Otto Klineberg Award for the best paper on international and intercultural relations.
She currently serves on the editorial boards of the Journal of Consumer Research, Journal of Marketing Research, and Journal of Consumer Psychology. At the Kellogg School, Dr. Lee teaches a class on Behavioral Marketing Science, and Marketing Research & Analytics.
Dr. Lee is a Fellow of the Society of Experimental Social Psychology, a Fellow of the American Psychological Society, a past president of the Association for Consumer Research, and a former board member of the American Marketing Association.

For more information, please contact us:
Institute on Asian Consumer Insight
Nanyang Technological University, Nanyang Business School,
50 Nanyang Avenue, Blk S4, level B4, Singapore 639798
Tel: +65 6790 4966
Email: aci-institute@ntu.edu.sg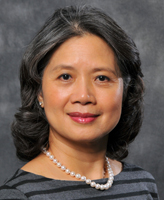 Angela Y. Lee
Mechthild Esser Nemmers Professor of Marketing
Chair of Marketing Department
Kellogg School of Management
Northwestern University